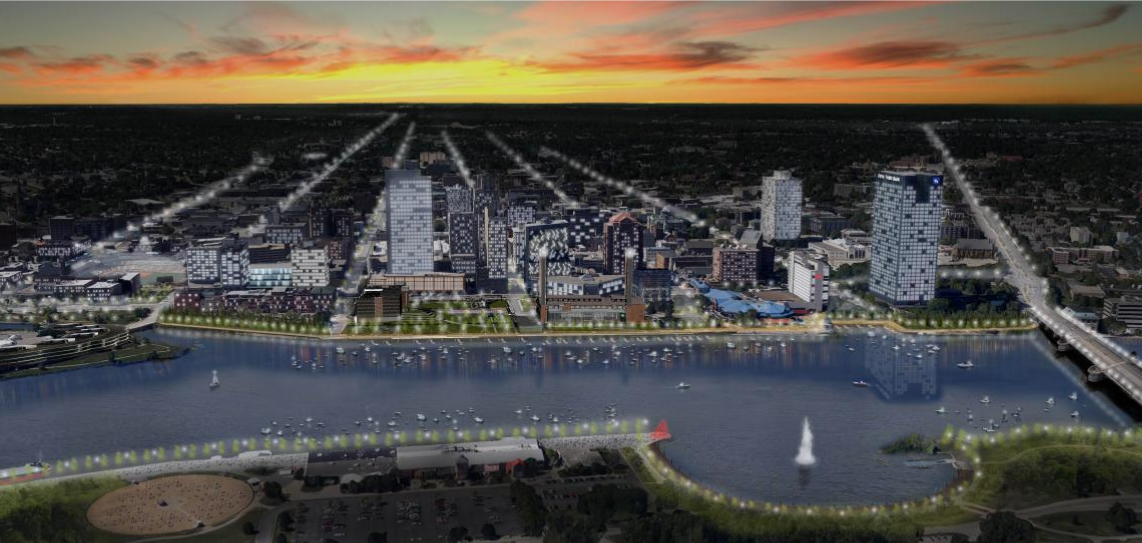 Downtown Master Plan
Toledo, a mid-sized community along the Maumee River and Lake Erie, has a proud tradition of manufacturing and once was home to seven Fortune 500 companies. Though its fortunes have since tacked closely to that of Detroit, which is 50 miles to the North, its leaders have reasons to be optimistic, as well as urgent, about capitalizing on opportunities to revitalize Downtown.
Our Approach
Inspired by the recent commitment by ProMedica—a large healthcare provider—to locate 1,000 employees downtown, and subsequent investment in a four-star hotel chain, corporate and civic leaders created the 22nd Century committee to explore ways in which Toledo's Downtown and urban waterfront can be catalyzed to create a more active and vibrant place for residents and visitors.
As part of an overall team, Development Strategies identified market opportunities for 1,500 housing units, 300,000 square feet of retail, three to four new hotels, and a mix of Class A and startup space. Equally important, it identified the conditions and strategies that must be met in order to achieve that development potential. The centerpiece of this is a district creation and branding framework that positions Downtown to serve numerous demographic groups and markets with places of distinctive character.